Today is Colonel (formerly Captain) Tom's 100th birthday, seeing over £31m raised for the NHS through his efforts and the generosity of the British public.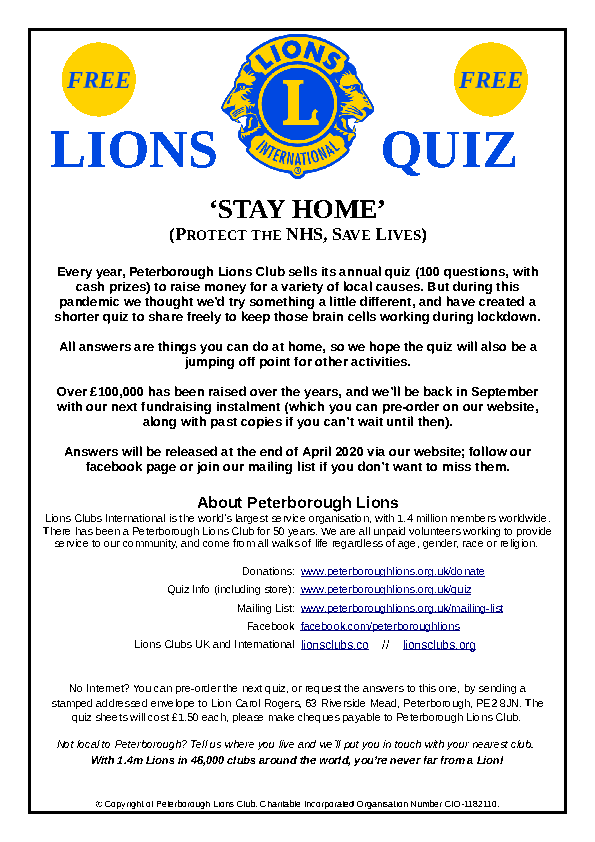 So how better could today be to release the answers to our 2020 "Stay Home" quiz, which was compiled to provide some entertainment for those of us staying home to protect that very same NHS and thus save lives?
If you missed the quiz itself, you can still download it and give it a go before checking the answers. But if you've already had a go, how did you do?
Please let us know through our Facebook Page or contact us by other means as your feedback is really helpful to us.
And if you check back here, or on our Facebook page, early next month, we might have something else to keep you busy until our 2020/21 Quiz Sheets go on sale in September!
Don't forget that our online store remains open through this period for you to pick up any past quizzes you missed.