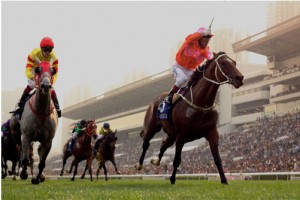 Peterborough Lions are excited to invite you to our 2016 Race Night, at 7:30pm on Saturday 19th March at Eye Community Centre.
This is our second year at our new (larger) venue and once again everyone is welcome to join us for a great night out. At the very least you'll help us raise money for local causes, but if you're lucky you might even win a little bit of cash into the bargain!
General admission is £3 on the door and includes a light buffet of filled baguettes and crisps. A licensed bar will be available throughout the evening.
We are also looking for Race Sponsors (£30/race, which includes a ¾ page A5 advert in the program and admission for two people) and Horse Sponsors (£8/horse, includes admission for one person and a chance to win the winner's prize).
For more information please contact Lion Dianne Parkin or Lion Bill Peacock or use our contact form.