Peterborough Lions are proud to be one of the 3 Charities chosen by Waitrose to receive their support during the month of August.
When customers shop, they are given a green token to be placed into a collection box which is used to determine how Waitrose distribute their charitable donations for the month. So please make sure you pick the right slot – which is the right-most slot!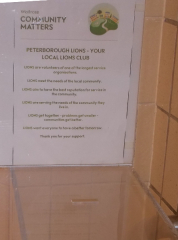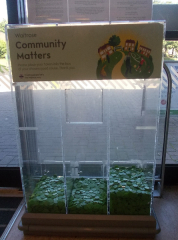 Thank you to Waitrose for their support.